First, a pair of strips from Wondermark, the second of which actually made me laugh out loud. Thank goodness I got in earlier than everyone else this morning so nobody could hear me...

Wondermark by David Malki ! - 383: In which a Fortune is sought
Wondermark by David Malki ! - 384: In which are tried Unconventional Methods

And, since xkcd expressly allows republishing, here's today's strip (this one speaks to me very personally, of course):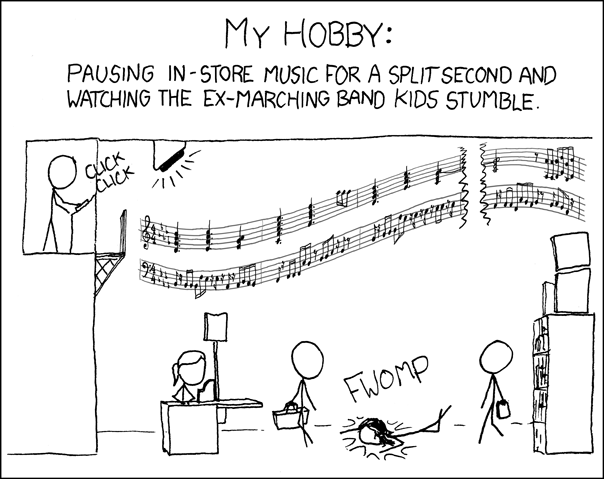 As usual, check the text you see when you hold your mouse over the images for all three strips.